60 Hour

Michigan Builders License Class
Below is more information on how to become a builder in Michigan. Select from our convenient locations, dates, and times. You must take two separate 30 hour classes which will cover your 60 hours Michigan Builders License Class. You may take the courses in any order you'd like.
section-2241fe6
INCLUDED WITH CLASSROOM TUITION: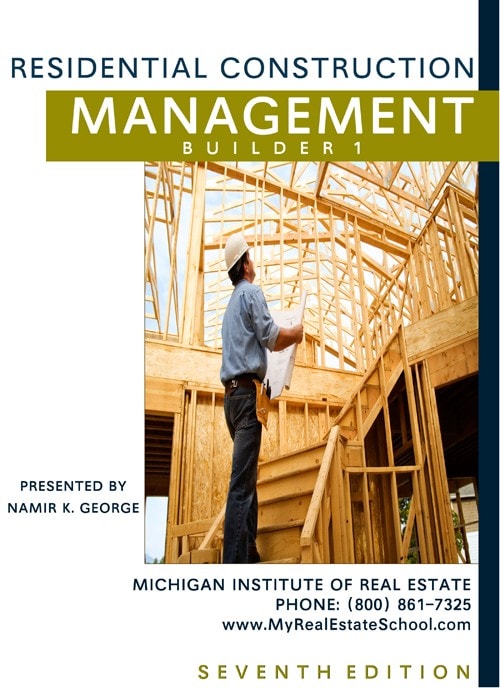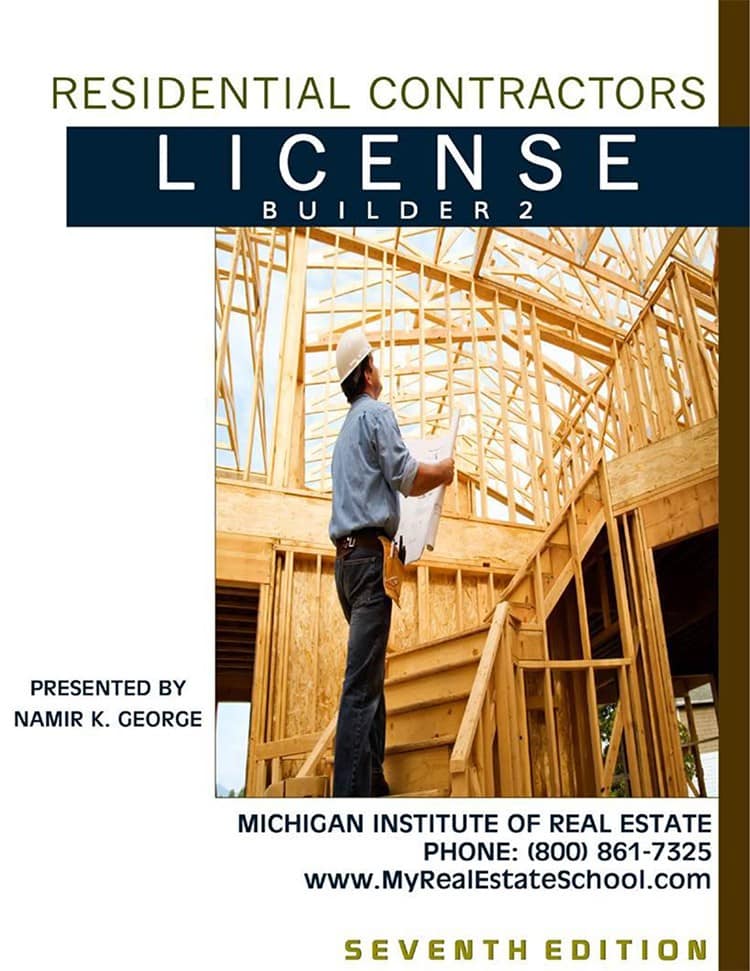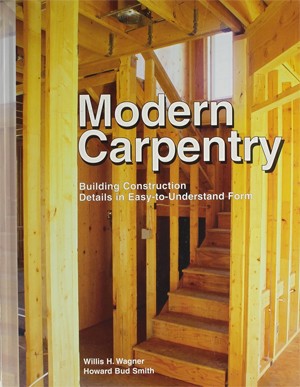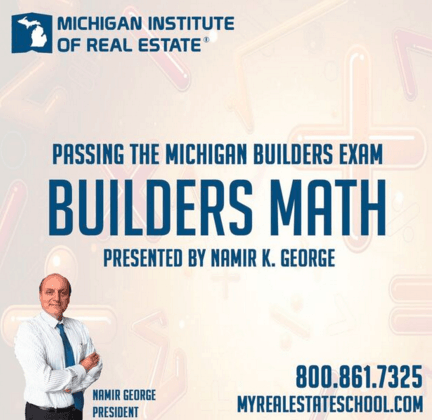 Section
Network With Others
Each class is an opportunity to meet others.
State Approved Courses (LARA)
All of our courses are approved with the State of Michigan (LARA)
Course Textbooks Included
Receive Builder 1 Textbook, Builder 2 Textbook, and Modern Carpentry
Builders Math DVD
A presentation which teaches you various aspects of Builders Math.
Passing the Exam Audio Set
You will receive access to the Passing the Michigan Builders Exam Audio Set
Receive a Certificate
Once you finish the class, you will receive your certificate and you'll be able to take your Michigan Builders Exam.
section-61164f4
You must take Builder 1 (30 Hours) and Builder 2 (30 Hours) which will equal 60 Hours Total to complete your Michigan Builders License Class.
Residential Construction Management
(30 Hours) - Builder 1
Residential Contractors License
(30 Hours) - Builder 2
| MAP | DATE | DAYS | TIME | REGISTER |
| --- | --- | --- | --- | --- |
| MAP | DATE | DAYS | TIME | REGISTER |
| --- | --- | --- | --- | --- |
Section
Common Questions

about
Getting your Builders License in Michigan!
We know you have questions and we're happy to help.